How to Verify Your Facebook Page in 2022
Intro
Have you ever dreamed about getting one of those pretty blue checkmarks for your name on Facebook? Surely, they add some glare of authoritativeness and influence and show that a page is really worth attention. However, much importance equals much effort you have to spend to get the cherished checkmark. But don't worry, you're in the right place. Check our handy guide on how to verify your Facebook page and make the process much more effortless.
You may wonder why the blue checkmark is so essential and why it or its absence influences your reputation so much.
The clue is simple. Facebook has immense problems with fake accounts.
Just think it over for a while. About 16% of all Facebook profiles are fake or duplicated. Moreover, 1.8 billion fake accounts were disabled by Facebook only during the third quarter of 2021.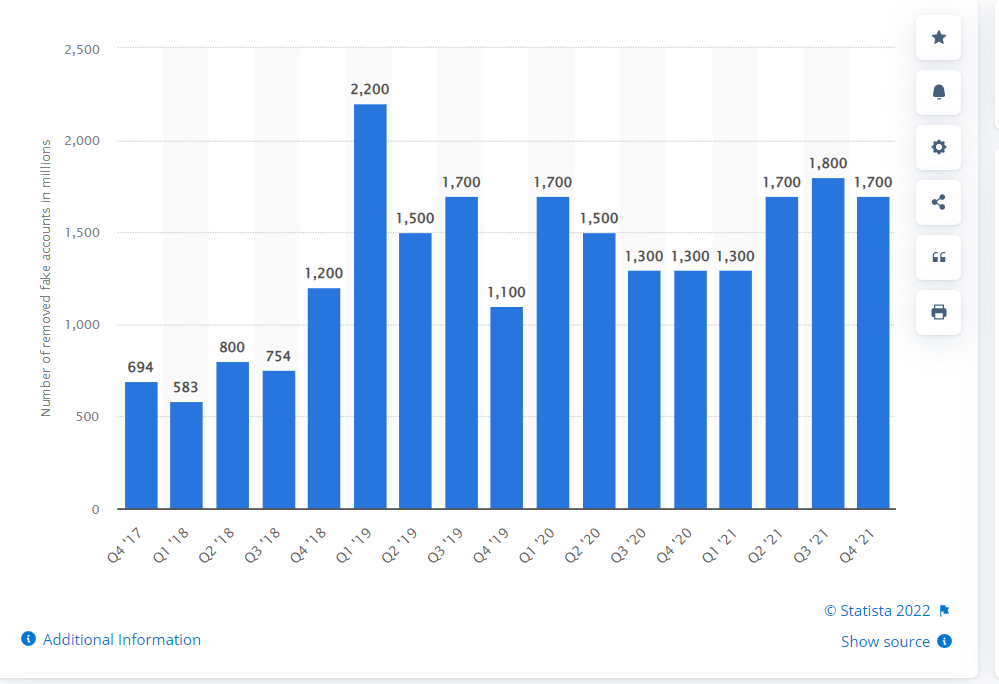 But it makes only half of the problem. In practice, fake / duplicated accounts can hurt your reputation, especially if they spread misinformation about your business.
Account verification is the only way to prove that your page is the genuine spokes source of a specific brand or individual.
In this article, you'll find the best advice and precautions on how to verify your Facebook page and receive a positive response.
What is a Verified Account on Facebook?
A verified account or the account with the blue badge is the one that went through the rigid process of checkup and proven its authenticity on the Facebook platform. It's possible to pass the verification for both personal profiles and business pages.
However, having such a mark also seizes some restrictions. Thus, for the pages with verification badges, one is not allowed to transfer their ownership or change the purpose of the profile. Any edits to the descriptions of such accounts are also additionally checked by Facebook.
And if one attempts to overcome these restrictions, the badge will be removed.
The page that applies for the blue badge has to match the following requirements:
Eligibility

The page had to adhere to the Facebook Terms of Service and Community standards, as well as match its requirements regarding profile photo and description.

Authenticity

The page must represent a real person or business.

Completeness

The account must be public, contain a bio, a profile photo, a cover photo, and at least one post.

Uniqueness

The page must be the unique and only representative of a person or business.

Notability

The account should be actively developed, often searched for by the community, and valued by the public.
When do I need and don't need the verification badge?
When you need it:
Case 1. You want to increase the credibility
Case 2. There are other accounts that copy yours and can harm its reputation
Case 3. You want to grow your followers base and increase the overall involvement with your brand.
Case 4. You want to make your content more liked, commented on, and tagged.
When you don't need it:
Case 1. You are not ready to provide all your personal data and documents to Facebook.
Case 2. You're currently developing the account and growing the audience to later sell it or change the topic.
Case 3. You develop the account for personal pleasure. Its topic is unspecific and vague and/or often changes, e.g., posting funny animals…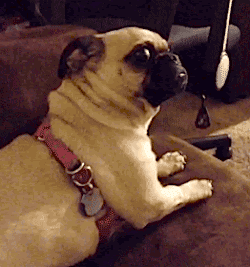 How to get a blue check on FB in 8 steps
Step 1
Start up your verification process by filling in the Facebook verification form. Make sure that all the data you provide is relevant and up-to-date.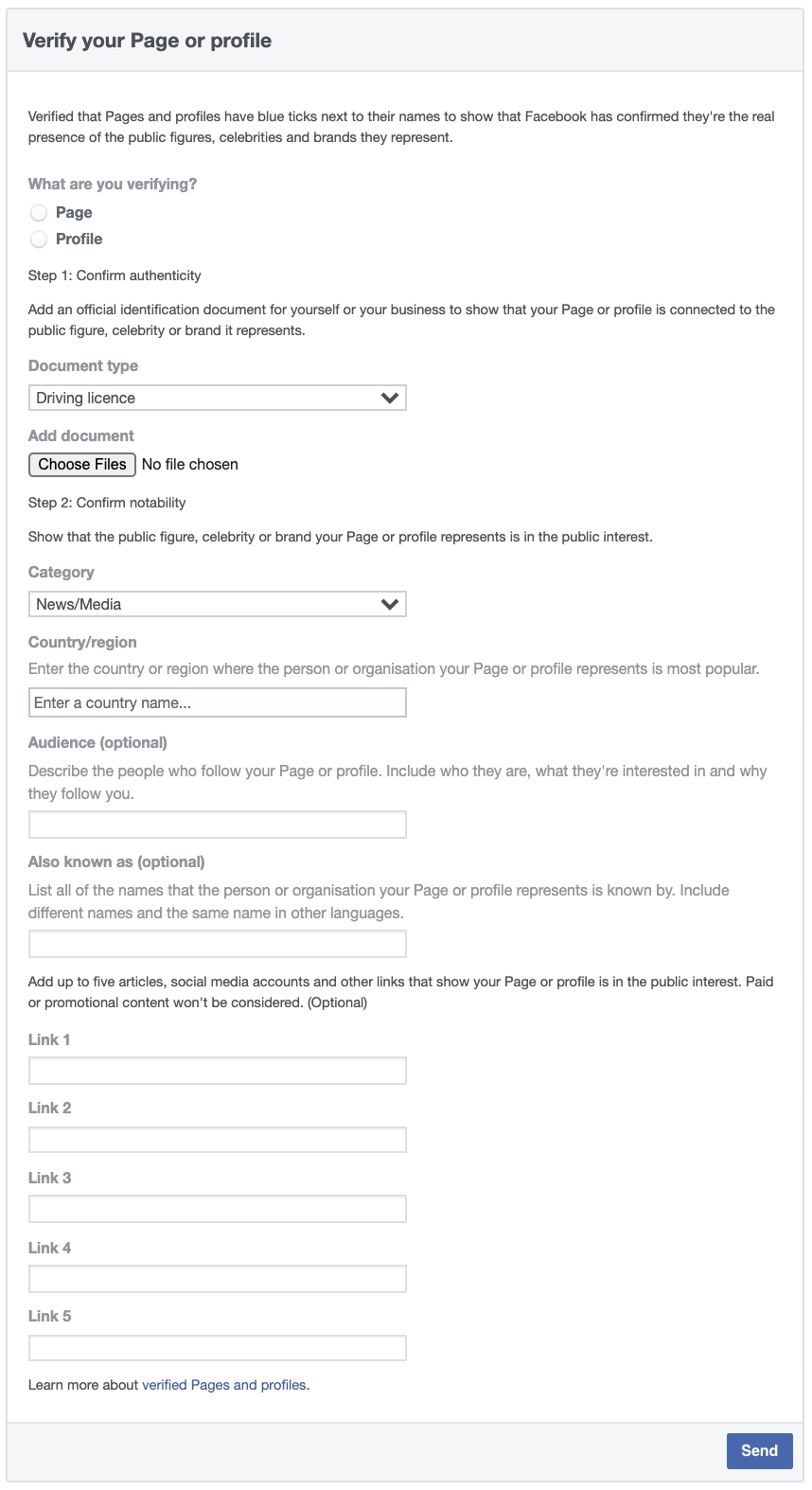 Step 2
Choose the type of account you want to verify.

Ensure the number of your followers is over 500; otherwise, you won't be able to apply for the badge.
It's also worth mentioning that the process of checking profiles is more complicated and challenging than for pages. Despite this, both account variations can go through it.
Step 3
Confirm that you're a real person. For this purpose, you can choose the preferable document type from the list. Facebook offers the following document variants: driving license, passport, national ID card, tax filling, recent utility bill, or articles of incorporation.

You can upload your documents in .pdf, .png, and .jpeg formats.
Step 4
Choose the category of your profile. Facebook needs to know that your activity on the platform produces impact on the public.

If no category suits you, go for the "Other" option.
Step 5
Fill in your country or region. Simply start typing the first letters and then pick your location from the list that'll appear.

Step 6
Tell about your audience. Try to be as specific as possible about the people who follow you. To boost your chances for authentification, use the data from Facebook analytics.

Step 7
Provide additional data about your other official pages or credible articles that tell about your brand. Make sure to underpin your application with such valuable information, if any.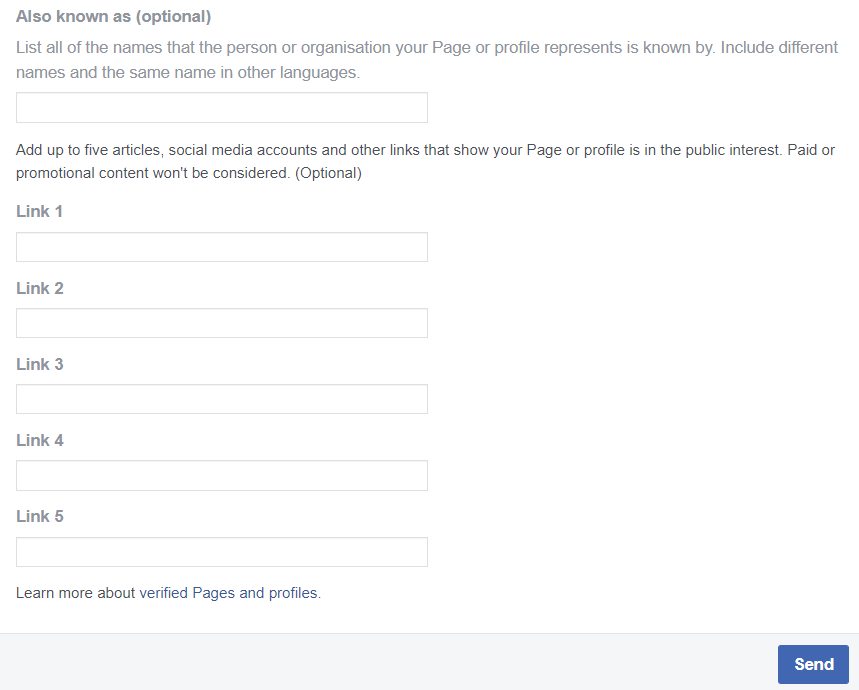 Step 8
Submit the application and wait patiently. You may be wondering how long does it take for Facebook to verify id? Generally, the verification process takes from 48 hours to 45 days. If you don't get the answer within the period, make sure to contact the Facebook support team and report the issue.
Why am I rejected? Main mistakes
But can I be rejected?
Unfortunately, sometimes such things happen. We've prepared the top 3 common reasons for rejection and also the things you should address when being left without a badge.
Recheck your business data. Is it current? up-to-date? and true? Pay special attention to names. More specifically, double-check if your page name matches the name on the documents you provided. If your find some contradictions, make sure to change the name of your profile or provide the document that has the needed business name.

There are strict rules that Facebook sets for the documents check. Go through the five questions below and confirm that your documents suit all of them:

Do they correspond to the type of documents you initially picked?

Do they contain an accompanying official signature or seal?

Are they clear, uncorrupted, and fresh?

Do they contain your full business address?

Are they in the supported language?

Some of the critical elements initially required by Facebook are absent from your page (description, head picture, etc).
Bonus tips
Still wondering how to amplify your chances of being verified on the first try?
There are definitely some tips you can follow to increase the chances.
Since giving an account a blue badge puts a big responsibility on Facebook, the platform often considers the factors that are not directly stated in the verification form.
We've prepared some inexplicit tips to help you approach your dreams of the blue badge and greatly strengthen your application.
Tip 1. Create a complete profile and post on it
Remember that Facebook traces your activity. Having the developed profile with all the required fields completed is obligatory for the verification applicants. But what about your activity?
If you post only a few times during the year, your chances decrease significantly. Show your value by posting regularly. Make sure that the content you give the followers is qualitative and brings them some value. Overall, approach your blogging consciously.
Tip 2. Connect your other social media accounts
Make sure to add direct links to your other accounts right to the Facebook page description. Remember that getting the blue badge is about building trust. And so, by showing your activity on other pages, you also highlight your importance.
It's especially useful if any of your other pages already have a verification mark.
Tip 3. Pick the publications that talked about your brand
Ever been mentioned in a publication? You should definitely attach it to your verification application. Even the mention in a scarcely known publication can help. So, don't skip this point.
Tip 4. Keep the page professional
Facebook should understand that your page is the first-instance source of information about the brand. And so, it's important to keep to the distinguished tone of voice, follow the brand's marketing strategy, and have all the posts coherent and related.
To make your page look and sound professional, it's better to dispose of:
personal posts, nonqualitative images, and multiple logos

unprofessional copywrite that abounds in grammatical and lexical mistakes

content that doesn't match your brand's voice
Tip 5. Use stories to show your daily life
The impact of stories is often underrated. But it's probably the most powerful tool to introduce your daily routines. So, using them is also a way to show that you're a real brand/person, who carries value to its followers.
Share your regular activities and creative processes. Stay sincere and helpful, and use the information that can assist.
Your openness won't be passed unmarked by Facebook.
Tip 6. Use the power of the active audience
When it comes to account verification, the involvement of users with your page becomes crucial. If you lack your original audience, you can use Facebook Involvement ad campaigns to increase interest in your product, boost likes, comments, and repost.
Besides, it would be useful to test different approaches on how to boost your audience and increase engagement. To find the best creatives and messages in the shortest terms, use the marketing platforms like AdBraze.
You can also encourage your audience to tag your page and repost your content. The most important rule is to stay active and involved.
Outro
The time came to be verified!
Now that you know all the best hacks, you can easily avoid the common mistakes and reduce the verification time to the minimum!
Use our step-by-step guide and valuable tips to win your blue badge.
And good luck!